Additional security settings
It is possible to request PIN authentication when sending SMS from your mailbox for greater security, by configuring it in the Mediaburst account settings. Users will need to enter an 'email address' among the recipients eg: YourPIN123@pin.mediaburst.com, where "YourPIN123" corresponds to the alphanumeric security code (minimum 6 characters of which at least one number).
You must set the PIN by going to Account> My account > Mail2SMS and tick the box "Request PIN code". Then simply add the chosen PIN in the box below and press the blue SAVE button at the bottom of the page.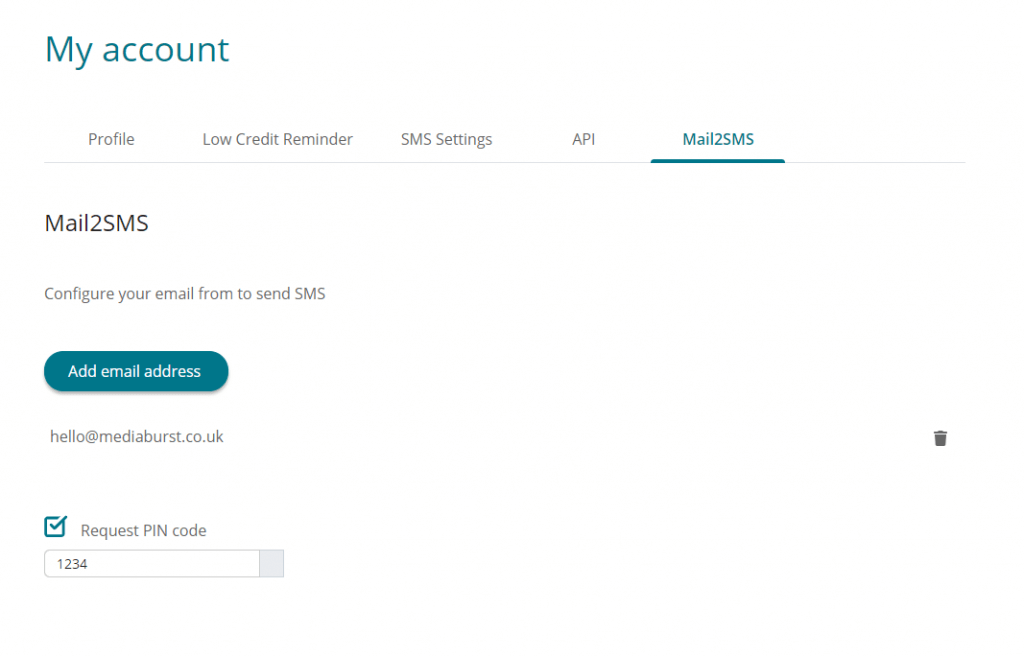 If you opt for PIN authentication, to send an SMS from any registered email address, it will be mandatory to enter the email address with PIN among the recipients. Failure to do so, will result in the SMS not being sent.